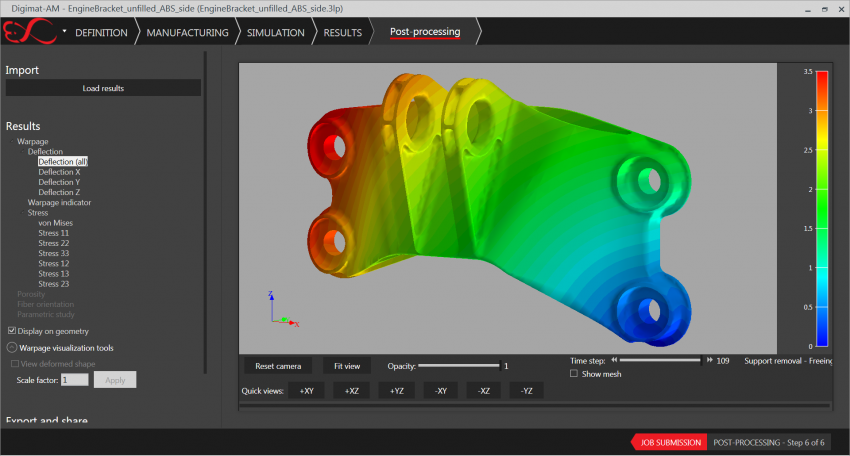 The 10x ICME Solution was developed in collaboration with global OEMs and material suppliers, and is applicable to a wide range of materials, including plastics, composites and ceramics, and manufacturing processes, such as injection molding, automatic fiber placement and additive manufacturing.
Roger Assaker, CEO at e-Xstream engineering Chief Material Strategist, MSC Software, introduces the 10x Integrated Computational Material Engineering (ICME) Solution to address both business and engineering challenges in the materials development and utilization process.
The combination of Stratasys additive manufacturing solutions with MSC Software and e-Xstream's accurate, effective numerical tools will offer customers high-performance design and validation capabilities. These include increased material understanding and greater dimensional accuracy of 3D printed parts to optimize output results and expand the aperture of applications.
DSM leverages world-class application, material, and processing knowledge to digitally integrate the screening, design, and validation steps of the additive manufacturing process. This gives customers different additive manufacturing scenarios, enabling them to select the best option across design, performance, sustainability, and investment considerations.
Professor Jan-Anders Mansson of Purdue University introduces SMART Composites Manufacturing (SMART C), a unique merger of hardware & software to shorten time-to-market.
iPoint's expertise in developing leading cross-industry solutions for material compliance, sustainability, and the circular economy, fused with the depth of MSC Software's market-leading integrated, process-oriented end-to-end solutions for the discrete manufacturing industry – delivers a powerful integrated offering for responsible design.