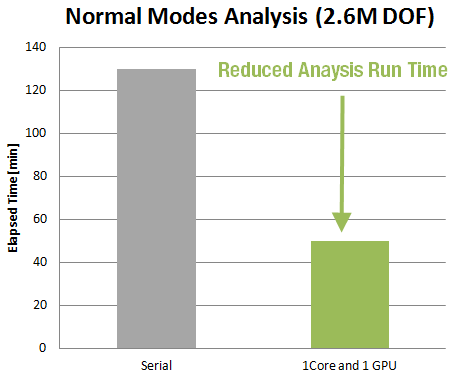 Imagine increasing the speed of your FEA runs just like you would improve the performance of your car by adding an additional part.
GPU cards make accelerating your FEA runs possible. Simply install a proper GPU card, and go!
MSC Software will be hosting a webinar titled Accelerate your High Performance Computing and will include a discussion on GPU. Here are some important details.
Where can I register? You can register for the 9:30am ET or the 1:30pm ET webinar.
When is the webinar? The webinar is on February 5, 2013. You can attend the 9:30am ET or 1:30pm ET session.
Who can I contact for more details? You can contact me at

.
Want more information on GPU for FEA? Read our partner showcase GPU Computing Accelerates
Simulation Performance for MSC Nastran Users.