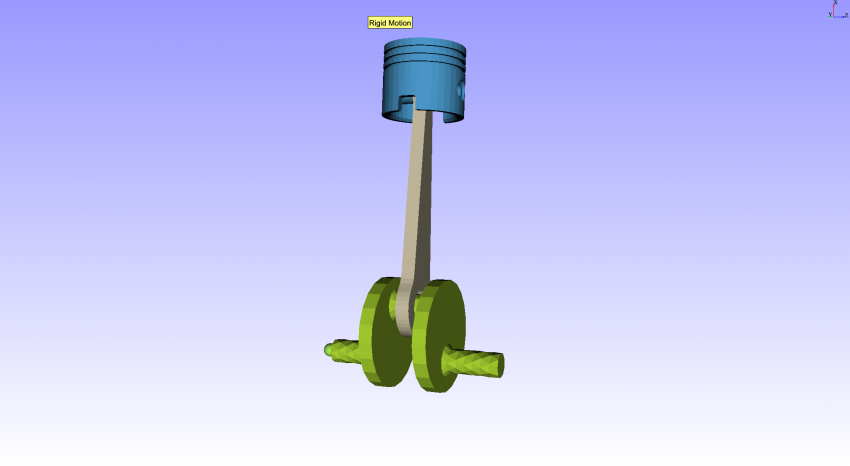 With today's complex products, Where different cross functional groups work in a collaborative environment, increasing the availability and understanding of simulation results is key to enabling faster and better decision-making. While simulation-driven design has been a goal for many companies, there have been several barriers which have prevented the successful achievement of this goal. Some of these obstacles include:
Simulation technology and workflows have traditionally been more focused on model generation and solution. Practical tools to collaboratively probe simulation results to gather design insight are lagging behind .
The amount of time it takes for analysts to identify and produce the most critical areas of focus for product success. (report/post processing)
The large file sizes of simulation results make it difficult at best to share widely across a company's extended enterprise.
Simulation results reports are not easily understood outside of the analyst community that prepared the results and often require many iterations to clearly communicate.
The Simulation analyst/groups may not have the experience in multi-disciplined areas (manufacturing, costing etc.) to interpret and report simulation results. Other key stakeholders the ability to interrogate the results.
Results interrogation requires purchase and installation of CAE software on well-equipped computers.
The inability to easily visualize a product's performance with respect to the interaction of multiple and varying simulation/physics domains.
In order to overcome these, provides "Digital 3D CAE Reports" with actionable simulation insights. This light-weight 3D visualization solution allows engineers to collaborate and make critical engineering decisions right from their browser.
VCollab, a leader in providing actionable simulation insights, announces "VMoveADAMS" to support Adams multi body dynamic simulations in VCollab Suite of products. The Adams users can now use VMoveADAMS and other VCollab Viewing tools to publish, visualize and share the 3D Adams models &results with other stake holders in the company to improve the collaboration with others and help with faster design decisions.
VMoveADAMS supports publishing of the following information from Adams
Rigid Body Animations
Flex body results
In addition, Rigid and Flex body results can be coupled, viewed and interrogated in one common visual environment. Users can also visualize the co -simulation models and results from multiple simulation solvers. Ex. ADAMS + MARC+ NASTRAN+ ABAQUS + ANSYS etc.With the inherent complexity of today's products, requiring input from multiple functional groups, identifying the most vulnerable areas within the spectrum of a product's performance range can be difficult and time-consuming. Analysts typically spend significant amounts of time capturing results data and creating dozens or even hundreds of 2D, static images of these results in PowerPoint slides. These slides then become the basis for sharing and communicating the range of results to other areas of engineering and product development across the company. Most times the analysts are required to refine the output results in areas where the initial PowerPoint images failed to show enough information needed to support clear decision making. In addition to the amount of time required of these valuable analysts to produce a new collection of slides the sheer volume and iteration of this data raises the risk of missing critical "hot spot" areas in the product's design.
Using VCollab, Adams simulation models & results can be published as 3D Digital Reports, which can be viewed and interrogated in real time. This will also enable access to all VCollab CAE data analysis functions such as automated identification and labeling of hotspots, creating different CAE Views and Python based report automation. VCollab helps users to quickly identify areas of potential concern which sometimes can go overlooked using manual processes. VCollab offers a unique lightweight visualization format which provides a significant size reduction in Adams results files typically ranging from 85% up to 99%. This format enables global mobility of and access to the Adams analysis file information allowing for collaboration across the organization and its supply chain.
But sharing and understanding of the simulation results are not the same issue by any means. Outside of the analyst community Adams, and CAE results in general are often not fully comprehended. Through VCollab, Adams results are presented in a 3D model capable of real time interrogation and annotation. Instead of the static, 2D PowerPoint images typically used in design reviews, VCollab provides a fully interactive 3D model which is the report itself. In this way consumers of the Adams data can dynamically uncover the areas which have the highest interest and in which they are most concerned.
Furthermore, this light-weight HTML based 3D visualization allows engineers to collaborate and make critical engineering decisions right from their browser. There is no need of a plug-in to view Adams simulation results in 3D on any device. This broadens the number of devices on which this information can be utilized and minimizes the amount of additional CAE post processing software needed throughout the organization.
Finally, VCollab translates Adams simulation results into a common and neutral format making these results compatible with those from most other leading simulation tools. This provides a common process for visualizing, comparing, interrogating, and documenting CAE results across multiple 3D physics domains including the support of multi-disciplinary design and optimization activities. A single common interface for multi-physics CAE results interrogation and visualization enables improved decision making by product design engineers, engineering mangers, and suppliers leading to greater democratization of CAE across a company's extended enterprise.
About the Author
Prasad Mandava is an Indian born, American Entrepreneur and the Co-founder and CEO of VCollab. Prasad has >21 Yrs of Entrepreneurial experience in the Simulation Industry providing CAE Digital Transformation Solutions to the manufacturing industry.