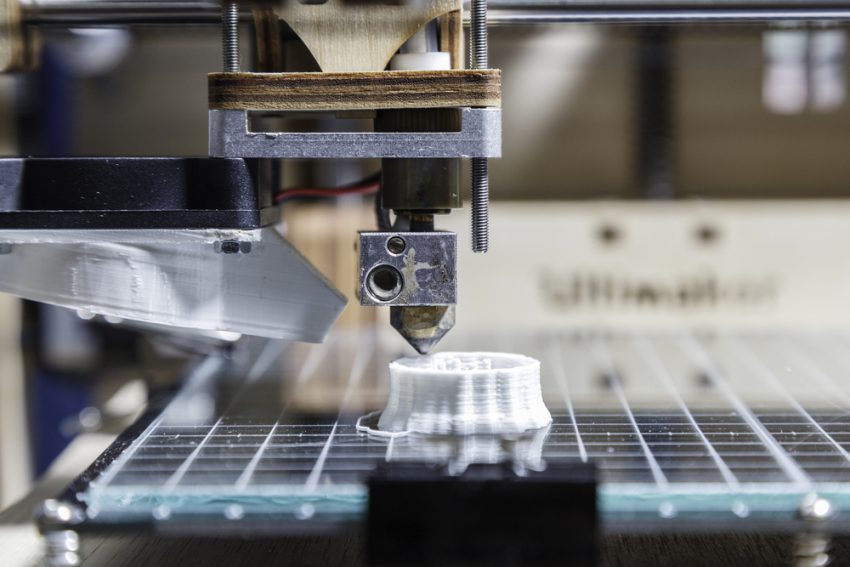 The expansion of additive manufacturing has created a need for simulation and data management tools that will help engineers optimize the 3D printing process in order to reduce production costs, increase robustness/reliability and improve performance by optimizing design. This blog post will explore how MSC's simulation tools are currently being used by customers to advance 3D printing.
Using a material modeling and simulation tool, engineers can accurately predict the material behavior and properties of 3D-printed parts.
Using this tool, engineers have the ability to:
Evaluate outputs from the 3D printing process to predict material behavior of the printed part.
Analyze variations of properties, such as orientation, volume and print direction to optimize the printing process.
Gain a precise description of the material behavior and failure mechanics.
Avoid producing parts that do not meet requirements by taking into account the effects of the 3D printing process.
Explore the effects of manufacturing and behavior.
Optimize quality control on Additive Manufacturing processes and parameters with a next-generation materials lifecycle management system
Store information from all prints to build up an Additive Manufacturing knowledgebase.
From raw material to the finished part, capture all manufacturing inputs, both virtual and physical.

Including, but not limited to, machine (supplier, version, history, calibration, etc), material (specification, batch, age, size, recycled content, etc), environmental parameters (humidity, temperature, etc), process and post process parameters (print direction, build location, vt gcode, heat treatment, NDE, etc).

Virtually and quickly search across thousands of machine and process parameters in order to find history on previous builds & determine optimal properties.
Leverage comparison tools, such as material compare and cross plot, in order to correlate machine and process parameters to produce consistent and reliable components.
Companies that integrate modeling, simulation and lifecycle management into their additive manufacturing process will benefit from improved end product quality, cost and time savings through a standardized set of material properties (reduced trial and error), and a better understanding of product strength/behavior. To learn more, read our White Paper "Additive Manufacturing with a Next-Generation Material Lifecycle Management System": http://bit.ly/1RNoXWD
Contact
Christina Finney
MSC Software Corporation