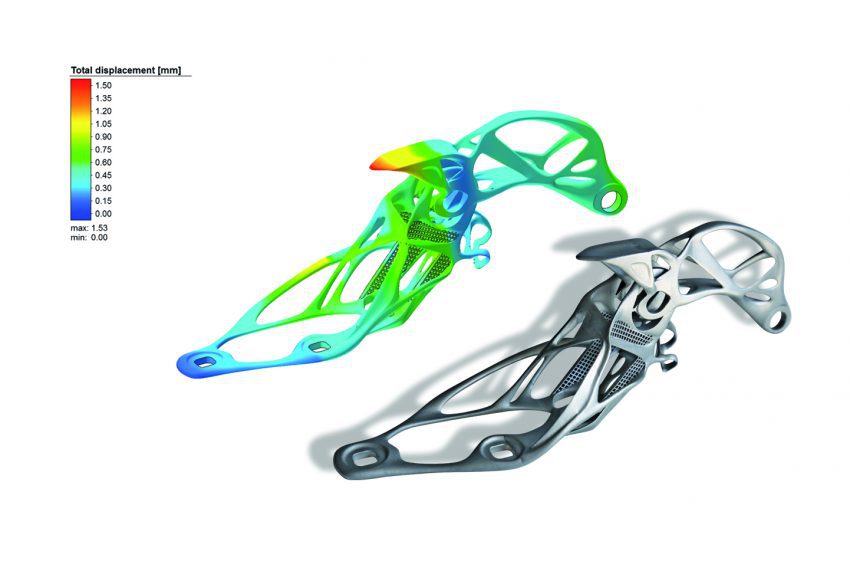 We are pleased to announce a partnership with Melbourne-based RMIT University's Advanced Manufacture Precinct, a center for developing the next generation of engineers, designers and technicians, implementing the next wave of manufacturing in Australia.
The agreement is specially in the area of Additive Manufacturing and pertains to the use of MSC Software's Simufact Additive solution by the University. The University houses some of the most advanced manufacturing technologies available, the Advanced Manufacturing Precinct brings design and engineering together, from digital design to digital manufacturing.
Prof. Milan Brandt, Technical Director at Advanced Manufacturing Precinct, RMIT University, said, "Our vision is to be the leader in the implementation of the next wave of manufacturing in Australia. To this end, we believe in working closely with the best in the industry, both in Australia and internationally; as we go about developing the next generation of engineers, designers and technicians for the world. MSC Software's Simufact Additive is a great package because it combines the best approaches in one unique software solution through a multi-scaling approach. We find it extremely valuable as it lays the foundation for a wide variability and scalability through different levels of detail for the simulation results."
Sridhar Dharmarajan, Managing Director, Indo-Pacific Region, MSC Software, said that "RMIT's Advanced Manufacturing Precinct is leading the way in shaping the future of additive manufacturing locally with breakthrough research. Therefore, it gives us great pleasure to note that some of the best additive manufacturing minds of the future will have an opportunity to work with and understand Simufact Additive before they embark on their professional careers."
Additive manufacturing promises to completely redefine the way we look at manufacturing processes in the future," he further added.
Dr. Hendrik Schafstall, Simufact CEO elaborated on the technical superiority of the worlds leading AM Simulation product. He said, "Simufact Additive's capabilities range from generative design & topology optimization, to process simulation and post processing. This allows one to generate optimized components that are perfectly adapted to the operating conditions and ensure 3D printers can successfully produce the generated design.
Simufact Engineering is a subsidiary of MSC Software, developing software for the design and optimization of manufacturing processes with the help of process simulation.