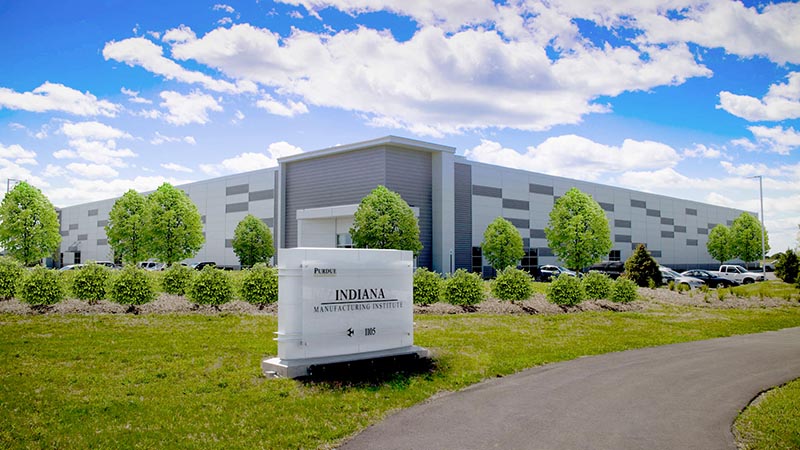 MSC Software is proud to join Purdue University's Grand Opening of its brand new Manufacturing Design Laboratory (MDL) at the Purdue University Indiana Manufacturing Institute. The event takes place on January 30th from 2pm – 4:30pm with a special ribbon cutting ceremony, an open house, tours, and demonstrations. Attendees will learn more about innovative projects and meet simulation partners.
The Manufacturing Design Laboratory, developed by Professor Jan-Anders Mansson, houses state of the art manufacturing equipment provided by EELCEE Ltd, KraussMaffei Group GmbH and AB Hexagon. The Schools of Chemical and Materials Engineering and the Composites Manufacturing & Simulation Center of Purdue University provided support for the MDL with an investment of more than three million dollars. Projects are underway with Ford Motor Company, John Deere, Specialized Bicycle and SRAM/ZIPP, with additional support from IACMI, Indiana Manufacturing Competitive ness Center (IN-MaC) and the Wabash Heartland Innovation Network (WHIN).

"Purdue is a recognized leader in composite materials, and the research that will be carried out in this new facility will advance this important technology for the new industries developing in Indiana," said R. Byron Pipes, the John Leighton Bray Distinguished Professor of Engineering at Purdue and director for the new Purdue/state of Indiana center. "Advanced composite materials have broad, proven applications because of their lightweight properties and unusually high stiffness and strength. The Boeing 787 commercial airplane is a wonderful example of what this technology can achieve."

"These materials are used to make lighter-weight automotive vehicles, aircraft, wind turbines, natural gas storage tanks and other products. Our primary goals in this research include the design and simulation of the manufacturing processes, validation of simulation at the lab scale, 3-D printing of composites and development of recycling uses of leftover materials."

"The Purdue Research Park supports startups and established companies that have an affiliation with Purdue University, and the construction of the new facility expands the park's role even more because of the collaborative opportunity it provides for Purdue innovators," said Dan Hasler, president of Purdue Research Foundation. "We believe this institute will be a magnet to private manufacturers that wish to locate near this unique capability."

This research institute will be working with materials that will have very high impact in many industries such as aerospace, aviation, automotive, energy and sporting equipment.

Read the full article here.