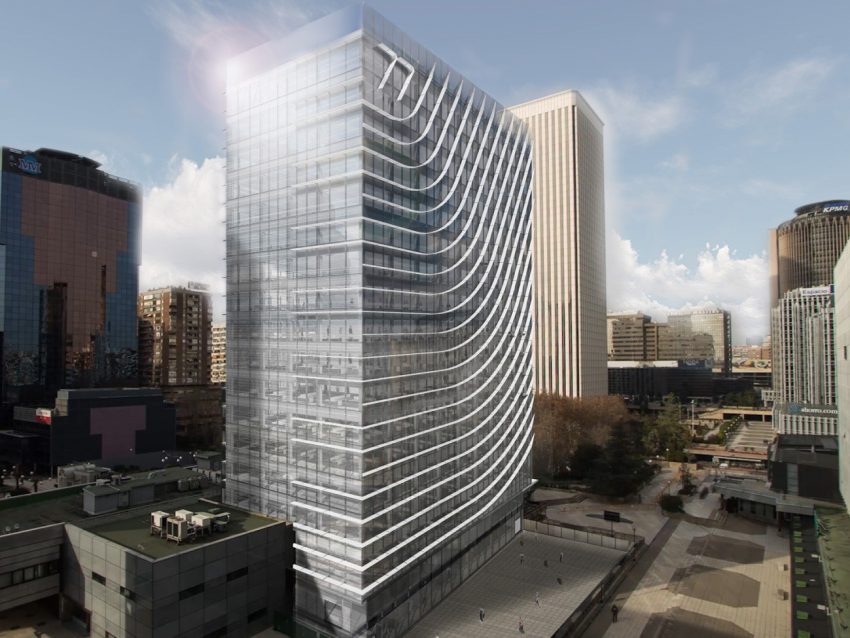 The use of glass in the exterior facades provides more light and good ambience to the inhabitants of a building. In our case, this leads to a high increase of the use of glass in the facades. The curtain wall is formed by an aluminum framework with steel connections. These steel connections are welded to the building while steel beams and bolted to the aluminum frame.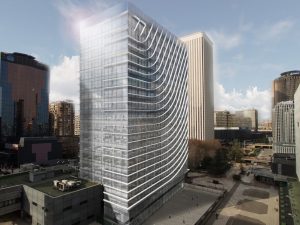 Bolted and welded steel connections rotate at an angle due to the applied bending moment. This connection deformation has negative effects on façade stability, as it increases drift of the frame and will multiply the second-order (P-∆) effects of the connected members and thus will affect the overall stability of the frame. Fully rigid connection simplification leads to an incorrect estimation of façade behavior. Hence, the non-linear analysis of connections has a very important function in structural steel design.
Main vertical loads are self-weight of the structure and snow accumulations on façade adornments and for horizontal loads we have wind pressure, both compression and suction components. The optimum design involves some connection characteristics such as high ductility, appropriate resistance, less cost, less operation time for installing, and much more safety for all the possible load combinations.
The connection is formed by a first part that is welded to the building steel beams at four zones.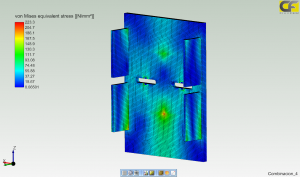 The dimensions and welding points were designed to reduce stresses with an easy welding and installation work.
The second part of the connection is bolted to the welded part and also to the aluminum frame.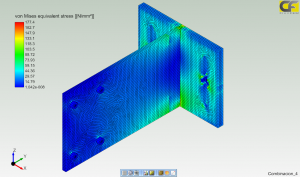 A nonlinear static analysis performed by CivilFEM powered by Marc using nonlinear contacts, steel bilinear behavior and second order effects was performed for the verification of the force-displacement curve at the end of the connection and ensure ductility for vertical, lateral and torsional loads.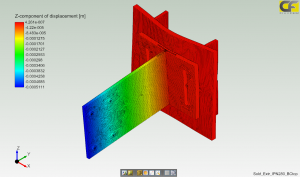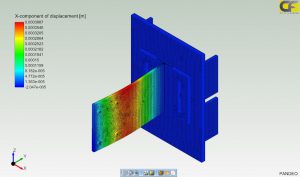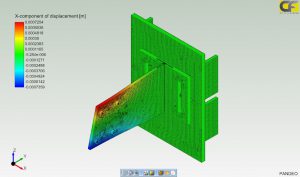 If you are interested in receiving more information, please contact Ingeciber:
Román Martín Martín
M. Sc. Civil Engineer
Research & Development DPT.