Tool for real-time thermal simulation of printed circuit boards
PICLS Lite from Cradle is an incredibly simple to use thermal simulation tool for electronic circuit boards that greatly accelerates the conceptual design process for electrical products.
It helps any designer easily perform thermal simulation of PCBs. No training is required. Even if you are unfamiliar with thermal design simulation, it's possible to quickly & easily obtain insightful information about thermal performance with minimum stress.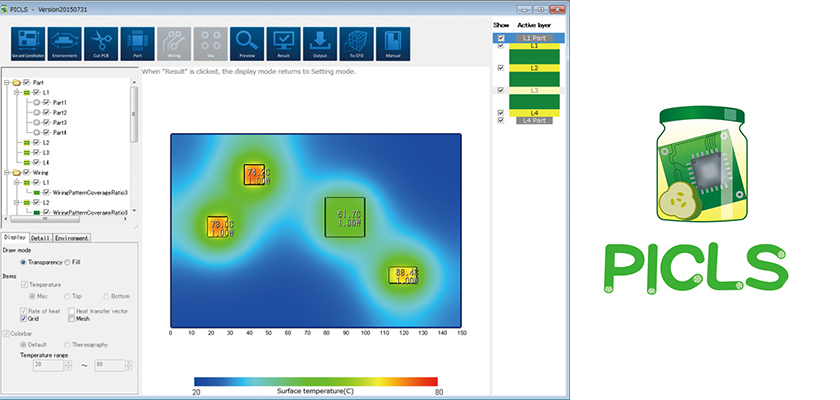 PCB modeling can be done easily through simple and quick operations in 2D like E-CAD using layers and PCB manipulating tools. You can also seamlessly export PICLS Lite data to more advanced CFD & thermal simulation tools such as Cradle scSTREAM, HeatDesigner and others.
With PICLS Lite you can easily pass your improved PCB from conceptual design to mechanical design and kick start development.