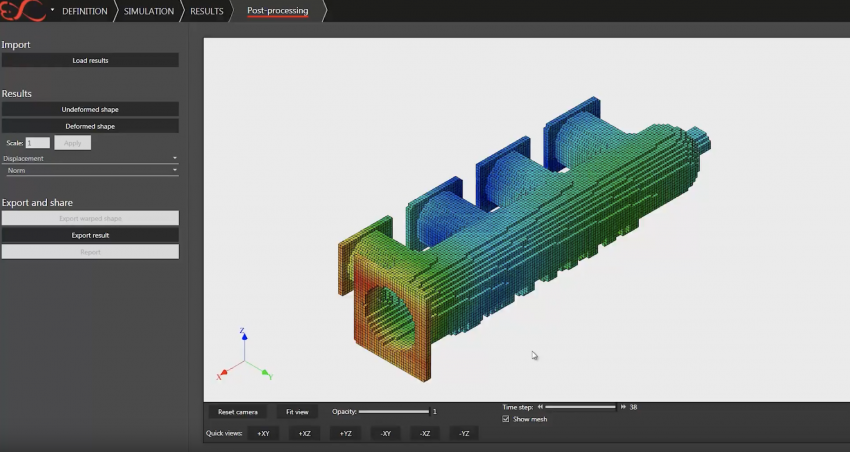 With more than 30,000 additively manufactured parts a year going into aircraft, trains, and high end automobiles, Additive Manufacturing has now become an effective industrial production technique. While AM brings valuable opportunities to the industry (weight saving, customization, decreased time-to-market), it still faces the same challenges other manufacturing processes face such as injection molding to meet high requirement applications. These challenges call for advanced, customized simulation techniques to optimize the design to print workflow to achieve "print right the first time" capability.
To support this transition, Digimat offers a holistic simulation platform for additive manufacturing, delivering a unique combination of material engineering, process simulation and structural analysis solutions. See how e-Xstream and Digimat enable users to print right the first time and use the full potential of additive manufacturing:
https://www.youtube.com/watch?v=g41cd2MErr4
Digimat is used to perform detailed analyses of materials on the microscopic level and to derive micromechanical material models suited for multi-scale coupling of the micro- and macroscopic level. Digimat material models provide the means to combine processing simulation with structural FEA. This means to move towards more predictive simulation by taking into account the influence of processing conditions on the performance of the finally produced part.