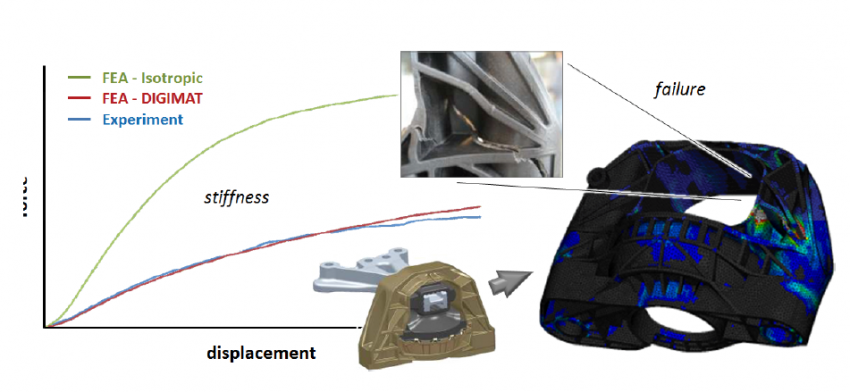 Trelleborg is a global automotive supplier that offers sealing, damping, and protection solutions to the automotive industry. To reach their goal of complying with CO2 regulation, Trelleborg uses material modeling and simulation software.
Challenge
To comply with CO2 regulations (2015: 130g 2020: 95g)
To reduce the average weight of a car by 200 kg in 2020
To reduce part costs by 25 %
SOLUTION
In the context of the FIAPLAST program, RHODIA provided material models for PA6.6 glass fiber reinforced material via the MMI approach
Trelleborg performed coupled analyses of the injection molded part using Digimat, e-Xstream engineering's material modeling and simulation tool
Virtually investigate stiffness, failure, crash and fatigue
At the end of the process, Trelleborg got good correlation FEA/test achieved for static and fatigue.
Not only was mass reduced by 40% with respect to initial design, but costs were also reduced by 15%.