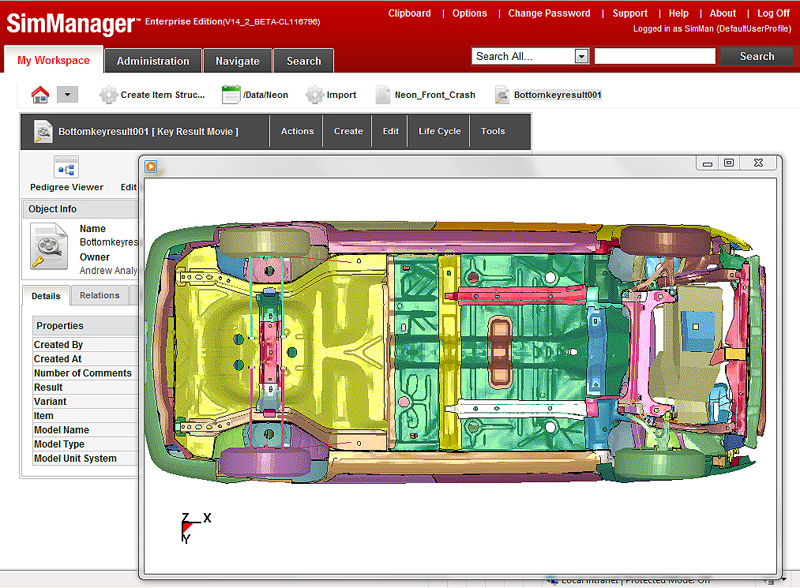 There are several engineering software environments that cover a broad range of products, derivatives, duty cycles, and multi-stage/multi-discipline simulations. Some manufacturers have a regulatory environment or liability issues that require them to use and document all the simulation activities they have performed, or the ones they need to optimize, which can mean that every simulation performance needs to be traceable. One thing that almost all manufacturing companies suffer from is that data is getting bigger everyday. As data grows, it becomes more difficult to track and make traceable.
Simulation process and data management (SPDM) system provides consistent data and process management, which eliminates issues with documenting the simulation results. It is easy for manufacturers to deploy, configure and gain benefits immediately after integrating it within their current workflows. SPDM removes is easily configured with the tools and practices currently being used. With SPDM, engineers have the ability to manage all the simulation methods, scripts, session files, and it can be used from the beginning of the simulation, post-processing to the reporting the results. It keeps the track of evaluation of the data so it knows which data is connected and it allows engineers to have automatic reports generated. SPDM's core capabilities at MSC were developed in cooperation with BMW across 3 years.
Traditional methods of storing data are no longer efficient due to the amount of data that exists today. With SPDM, data is aggregated and results are structured as digestible, easy-to-read reports. Instead of engineers creating workflows and performing data management, SPDM provides a generic workflow which is configurable and reports the results. Using SPDM, engineers are able to focus time and energy on more valuable projects.