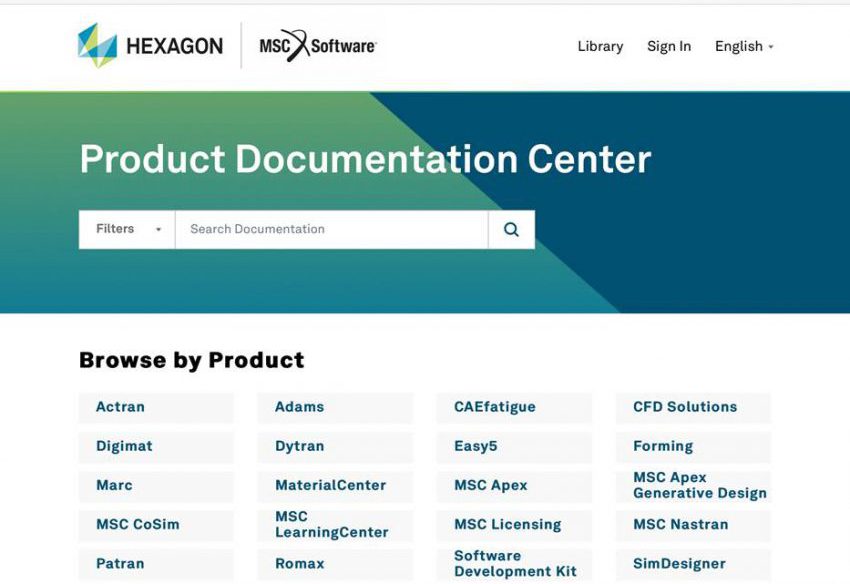 MSC Software is pleased to announce the availability of the new Product Documentation Center (PDC).  We are making it easier to read, search, and navigate documentation across all products.
With most of our documentation now publicly accessible for our customers we are making it easier than ever before to use MSC Software's design and engineering products.  Read below to learn more about some of the key features including,
Easy Online Access
Responsive Search
Consistency Across Products
Responsive Design
Informative Breadcrumbs
Engagement Action Bar
We hope you enjoy using the new Product Documentation Center and look forward to providing you with easier access to all MSC Documentation in the near future.
Sincerely,
MSC Software Documentation Team
documentation-feedback@mscsoftware.com
Highlights
Easy online access: We have consolidated documentation into one structured source allowing you to reach your documentation destination directly and in fewer clicks.
Responsive Search: The documentation portal has highly-tuned full text search capabilities across all content with personalized search and dynamic suggestions.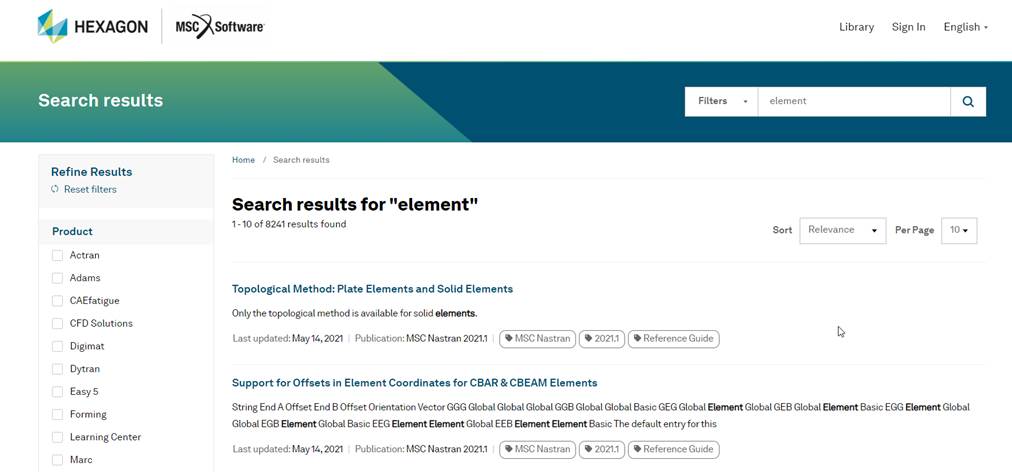 Consistency: All product documentation sets within the PDC are consistent in appearance and functionality with a modern look-and-feel.
A consistent look and feel for all products, MSC Nastran and Adams documentation content outlines are shown above.
Responsive Design: Portal automatically adjusts for phones, tablets, and computer screens so the customers get the best viewing experience.
Informative Breadcrumbs: When browsing, the left panel menu displays the table of contents. With the presence of informative breadcrumbs, you will never be lost in the content.

Engagement Action Bar: This action bar allows you perform a variety of functions from any topic page.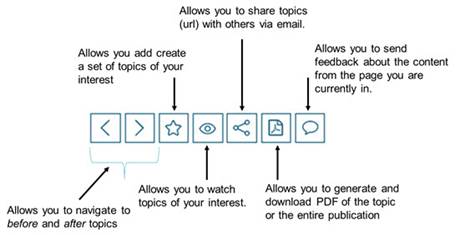 Much of the content on the PDC is available without logging in, but logging in with your MSC Customer credentials will grant you access to additional customer-only content and give you the ability to use the personalized features of the site.  These personalized features include personalized search preferences, MyDocs functionality where you can select content to be included in personalized documentation collections that can easily be viewed and printed to PDF, and the ability to add content to a watch list where you can be notified of changes to content.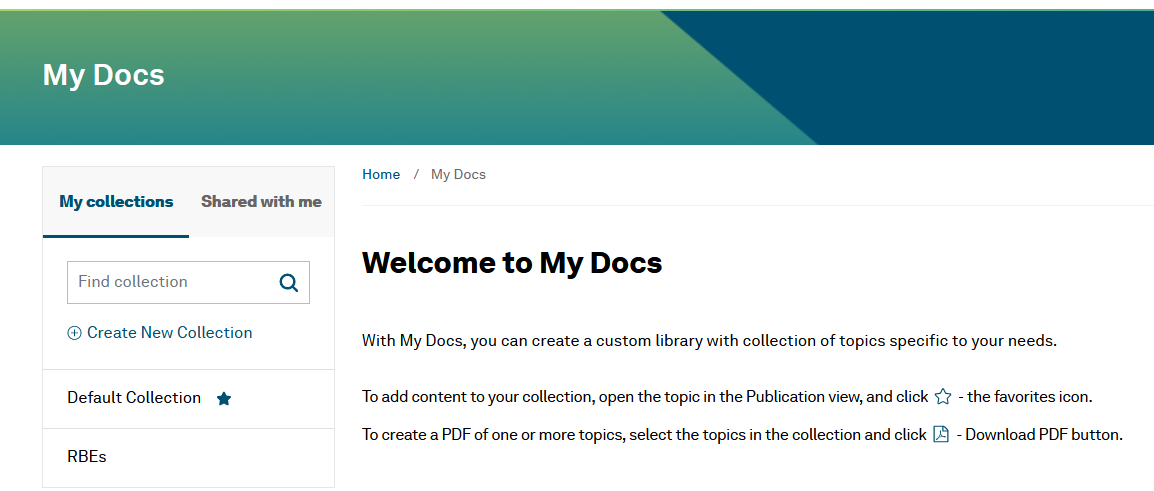 As you use the PDC, please send us your feedback by either: