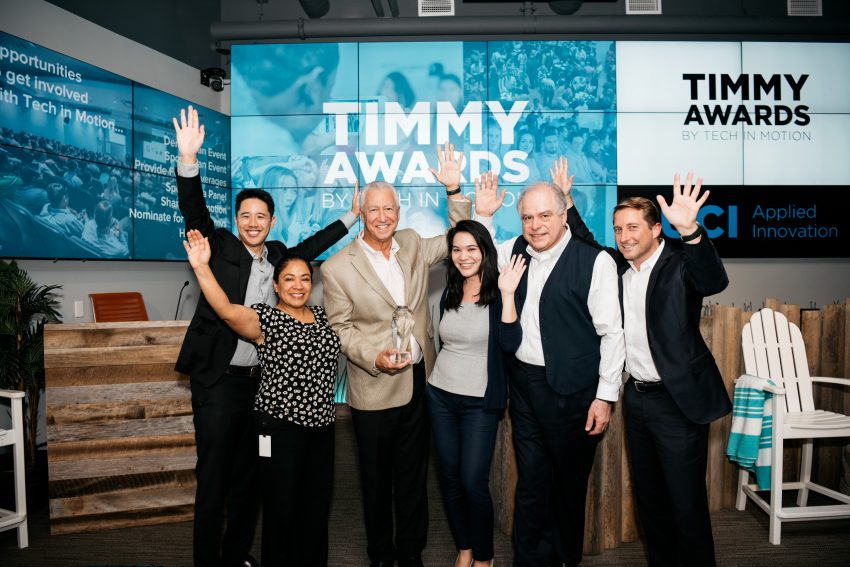 Tech in Motion Orange County announced MSC Software as 2017's "Best Tech Work Culture" for its Third Annual Timmy Awards, which recognizes the top workplaces for tech professionals. The tech community and an expert panel chose MSC Software from a field of more than 130 nominees to join a list of notable North American winners such as GoPro, Acorns and Technossus. Tech in Motion presented MSC Software Corporation with the Timmy Awards trophy in front of an audience of more than 200 local technology influencers last night.
"We are excited to recognize MSC Software Corporation as Orange County's Best Tech Work Culture of 2017," states Mandy Walker, Director of Marketing at Tech in Motion and Motion Recruitment Partners. "Since the inception of the Timmy Awards in 2015, companies have continued to raise the bar each year. We love bringing the community together to celebrate the best of the best and want to extend our congratulations to MSC Software Corporation from the entire Tech in Motion community."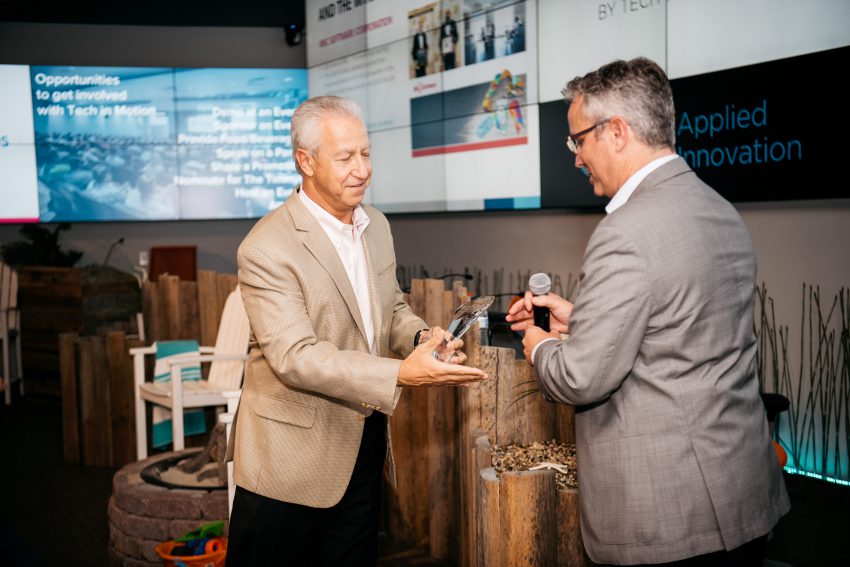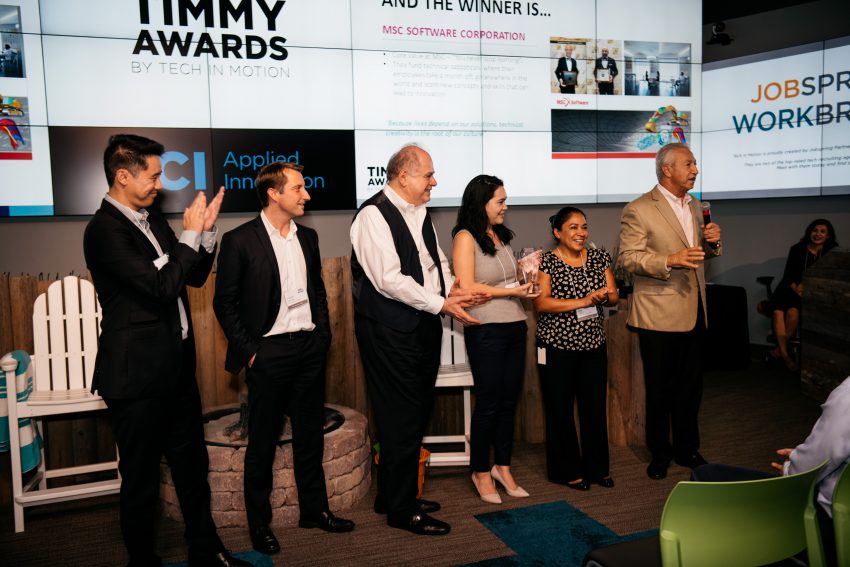 Amid presentations from Ash Kumra of Youngry and Robert Davis of Y7 Collective, the 2017 Orange County Timmy Awards recognized winners across four award categories to bring the spotlight onto the diversity and growth of the city, highlighting local tech startups, workplace diversity, management as well as work culture.
The Timmys are presented every year in tech hub cities across North America, including Boston, San Francisco and Toronto. A list of 2017 Orange County winners and finalists is available here. Previous winners include innovators such as Jet.com, LearnVest, Venmo, Trip Advisor, Gilt, Constant Contact, Casper and Instacart.