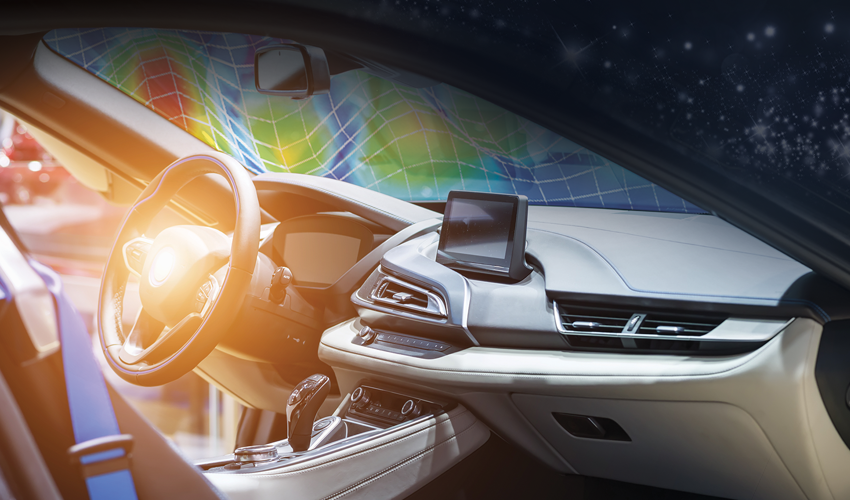 An acoustic engineer is someone whose job is never done. Acoustic engineers in the automotive industry have achieved tremendous progress in recent years in making vehicle interiors quieter and more comfortable by reducing powertrain and road/tire noise. But as these major noise sources are reduced, other noises that were previously muffled have become much more obvious and in many cases objectionable. And so acoustic engineers are tasked with reducing these emerging noise sources which their previous successful work has exposed.
Wind noise has become the dominant interior noise source in many vehicles where substantial progress has been made in reducing other sources. The turbulent flow generated by a vehicle traveling at highway speeds exerts forces on the greenhouse of the car — the windshield, rear and side windows, roof, pillars, etc. Acoustic engineers need to simulate the exterior noise generated by the vehicle as a first step in interior noise simulations where the pressure on the car body surface and windows is used to determine the transmission of sounds into vehicle. Engineers are also concerned with exterior noise in order to reduce the pass-by noise level of the vehicle.
Engineers at Volvo Car Corporation and MSC subsidiary Free Field Technologies recently used Actran acoustic simulation software to predict the exterior nose generated by a passenger car side mirror. The unsteady flow around the side mirror was determined using transient computational fluid dynamics (CFD). The CFD results were then imported to the Actran acoustic solver which predicted the average acoustic intensity. The acoustic predictions were validated against physical testing results over the frequency range of interest. The study demonstrated that accurate results could be achieved by using a limited number of transient CFD results, substantially lowering the computational time and disk space required for CFD analysis.
Visit http://www.mscsoftware.com/product/actran-acoustics to obtain more information on Actran acoustic simulation software or request a quote.